NRTC Webinars
Browse the webinar sessions we have planned over the next few months, and register below for the ones you'd like to attend! If you missed any of these sessions, stop back and view the recordings!
Upcoming Webinars
NRTC Smart Grid Series, Water Heater Control Innovations: Unlocking Value from a Common Residential Load
(October 6, 2022 at 1:00 PM ET) Learn about the innovative Armada Power electric water heater control solution which provides benefits to both the cooperative and to their member participants. We will explore how the Armada solution eliminates most of the pain points of traditional load control solutions while providing the co-op with advanced grid applications on top of the many benefits to the member such as leak detection and Time of Use rate optimization.
NRTC Smart Grid Series, Mobile Generators: Value Beyond Emergency Resiliency
(November 3, 2022 at 1:00 PM ET) Learn about the PowerSecure mobile generator solution. We will discuss how this modular genset design allows cooperatives and their C&I members to prepare for and swiftly respond to emergencies. We will also cover ways these low emissions generators can be used outside of emergencies for cost savings and revenue generation.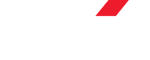 2121 Cooperative Way
Suite 600
Herndon, VA 20171