NRTC Webinars
Browse the webinar sessions we have planned over the next few months, and register below for the ones you'd like to attend! If you missed any of these sessions, stop back and view the recordings!
Upcoming Webinars
May 26, 2022 - 1PM ET
New Mexico's Broadband Funding Plans & How Providers Can Prepare
NRTC is pleased to host Matt Schmit, the broadband advisor to the New Mexico Office of Broadband Office and Expansion. Mr. Schmit will review the $700 – 900 million in funding the state is targeting for broadband deployment. Topics that will be covered include:

• The New Mexico Broadband Office's Call to Action
• Funding Cycles
• Program Outlines
• Program Timelines
• How Providers Can Prepare

We will also hear from other experts to explore these issues, including:

• Keven Groenewold, CEO, New Mexico Rural Electric Cooperative Association;
• Godfrey Enjady, GM, Mescalero Apache Telecom, Inc.
• Brian O'Hara, Sr. Dir. of Telecom & Broadband, National Rural Electric Cooperative Association
June 2, 2022 - 11AM ET
NRTC Managed Services - Quarterly Marketing Webinar
Are you looking for ways to sell higher speed internet packages and grow your average revenue per user? Join our webinar to see new marketing campaigns designed to help you promote NRTC Managed Services solutions like TechShield, TechShield Professional and Tech Home. We will also talk about promotions, and other marketing happenings at NRTC.

Each quarter the NRTC Managed Services marketing team creates new marketing campaigns and content to help support you and your company's marketing efforts. Join our marketing team to see what is new this quarter.

We are looking forward to seeing you there!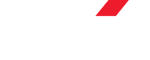 2121 Cooperative Way
Suite 600
Herndon, VA 20171