NRTC Webinars
Browse the webinar sessions we have planned over the next few months, and register below for the ones you'd like to attend! If you missed any of these sessions, stop back and view the recordings!
Upcoming Webinars
CHECK BACK SOON!
Protect Your Turf! Learn How to Arm Yourself with Mobile Bundles
(February 7th, 2023 – 2:00 PM ET) Did you know that bundling low-cost mobile service with broadband is one of the most common and successful attack strategies used by major broadband providers today? As these providers expand their footprint into the markets of smaller incumbents like yourself, they are using these bundles to lure your subscribers away and keep them for the long term.
Join mobile expert Zach Nichols as he discusses NRTC's mobile bundling solution, designed to help you fend off these attacks on your subscriber base. Learn how other rural broadband providers have easily implemented mobile bundles to increase competitiveness, grow revenue and improve retention. You will hear how easy and inexpensive it is to add mobile service to round out your product offering.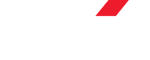 2121 Cooperative Way
Suite 600
Herndon, VA 20171